The term "squad goals," made so famous by Taylor Swift, is now the title of a new sitcom in the works for 20-somethings.
Ohhhhhh Hollywood!
We are not only pressured to look a certain way individually, but now many of us are striving to mold our group of friends to fit the cool, trendy look of young celebs today.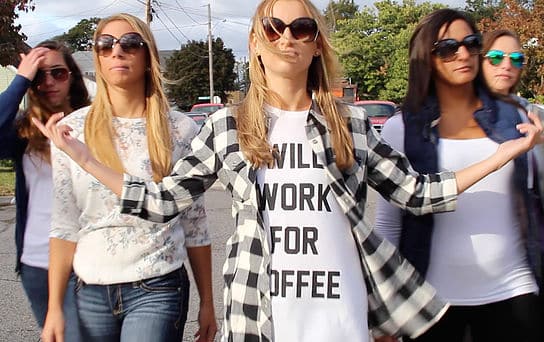 Getting that perfect selfie of your squad may feel satisfying in the moment, but a true, genuine friendship provides long-term fulfillment.
(but heyyyyy if you have both…JACKPOT : )
I've had my share of ups and downs in this area, but I've learned A LOT along the way…as I'm sure YOU have too. It's worth taking the time to reflect on your own experience- what you value in the friendship department and how you can become a better friend yourself.
In this week's FUN video, I give my 5 quick ways to identify a real friend based on my personal experience. Click below for "SQUAD GOALS: Establishing a Group of True Friends."
p.s. Thank you to my friends for being a part of this video. It was so much fun to make!
xo,
Shaina